Tsebo held their seventh annual calendar competition with the launch of their 2014 calendars taking place on Thursday 24th October 2013 at a cocktail party held at Parklands Business Venue in Harare.
From the 7 schools catered for by Tsebo, it was pleasing to see that all schools took part in the competition with a total number of 189 pictures being entered in and 3 recipes submitted under the new parameters that were introduced this year.
Tsebo decided it was time for a change and introduced a new entry into the competition under the theme "Lets Make Tsebo School Food Fun". The change was made on our 2 page calendar and this category was open to the Form 1 – 6 students. Participants were asked to submit one of their favourite recipes to Tsebo of a dish that they would like to see on their school menu under the following categories:
Entrée: a main course served with a starch, a vegetable or side salad and a sauce
Dessert: hot or cold
Tea Time Treat: something that would impress but could be produced in large quantities
Recipes had to include a full list of ingredients, method of preparation, serving size and approximate cooking time.
Entries were then short listed and the participants who submitted their recipes were then invited to Tsebo to prepare their dishes under the supervision of a chef in our fully equipped Training Kitchen, using our state of the art Vulcan Equipment.
After preparing the dishes, they were tasted by our panel of judges and judged using the following criteria:
Creativity and enjoyment factor by fellow students
Ease of production in large numbers
Nutritional value
Availability of ingredients
In addition to the above criteria, the dishes were also judged on how they were presented and how they tasted.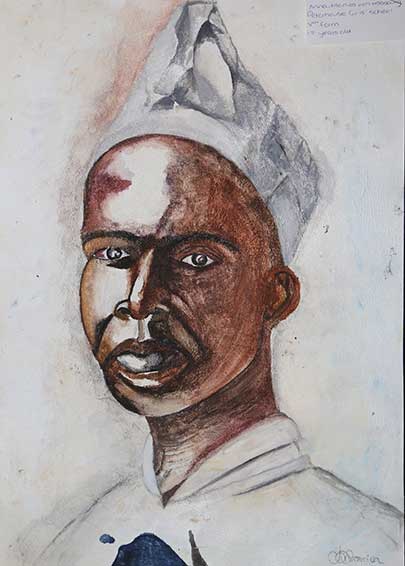 Photographs were taken throughout the cooking process to capture all aspects of the day as well as the finished dishes.
3 dishes were then selected and photographed to go into our 2 page calendar.
Parameters for this years' calendar competition were unfortunately sent out rather late and were only received by the schools in May 2013. The closing date of the competition was Friday 5th July 2013 and the judging of all the art pictures took place at Tsebo on Friday 2nd August 2013 with 21 fantastic pictures being selected for the remaining calendars.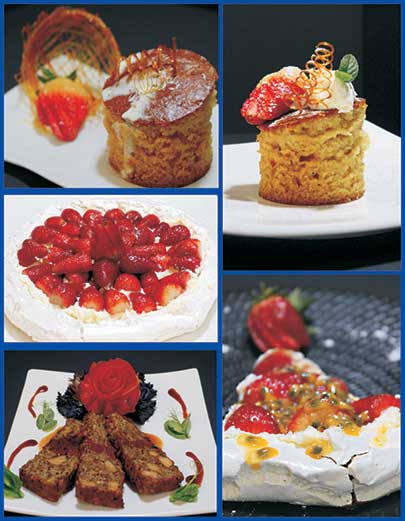 No changes were made to the remaining parameters of the competition from the previous year and submissions could be in the form of stills, sketches, paintings, pastels, drawings, collages, etc. Ideas of what Tsebo wanted to see in the Students artwork were also detailed under the parameters for the 4 page, cardboard and scroll calendars. The competition was open again to the Art Teachers to submit their artwork for the desk planner in the form of black pencil or charcoal pictures.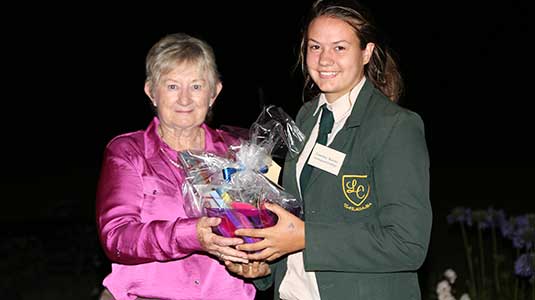 The winners of our 2014 calendar competition were as follows:
SCROLL CALENDAR
Michael Tandi – Eaglesvale Prep School
Rufaro Songore – Springvale House
Bryony Dawson – Springvale House
CARDBOARD CALENDAR
Jessica Janse van Rensburg – Lomagundi College
Shalom Madamombe – Eaglesvale Secondary School
Charnelle Mshawasha – Eaglesvale Secondary School
Pamela Pfunye – Eaglesvale Secondary School
Cyril Gwaze – Eaglesvale Secondary School
2 LEAF CALENDAR
Royan Lipczyk – Lomagundi College
Courtney Barratt – Lomagundi College
Victoria Janda – Eaglesvale Secondary School
4 LEAF CALENDAR
Pieter L. van Wyk – Peterhouse Boys School
Luba Nkiwane – Girls' College
Saarah Leher – Girls' College
Tadiwanashe Samudzi – Eaglesvale Secondary School
Yolanda Malunga – Watershed College
Rutendo Chemhere – Watershed College
Mari-Louise Ligthart – Lomagundi College
Lesley Chakurira – Lomagundi College
Aimee Barr – Lomagundi College
Jodi Roos – Peterhouse Girls School
Hannah Rhodes – Peterhouse Girls School
Anna Monica van Habsburg – Peterhouse Girls School
DESK PLANNER
Cosmas Makunde – Art Teacher – Eaglesvale Prep School
Fantastic prizes were presented at the cocktail party in the form of art gift packs to the winners from the junior school students, art folio cases to the senior students, a gift voucher to the Art Teacher for a 2 night stay for 2 people at either Inn on Rupurara, Camp Amalinda, The Kingdom Hotel or Leopard Rock Hotel and finally a Tsebo Junior Chef's Jacket and kitchen utensils to the 3 students whose recipes were selected in our new category.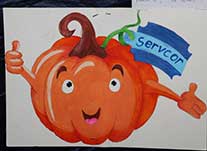 We take this opportunity of thanking all those that attended our calendar launch with special thanks to all Art Teachers and Students for their tremendous efforts in taking part in our annual calendar competition and congratulations again to the Students and Art Teacher whose pictures and recipes were selected to represent Tsebo's 2014 Calendars. Lastly, special thanks to all organizers of this event.